Ogłoszenie numer: 4296249, z dnia 2021-03-09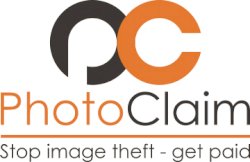 About us:
Daria and Nico Trinkhaus started their first company PhotoClaim in 2015, after discovering numerous copyright infringements on Nico's photos and after testing and developing a basic version of the current service with a few photographer colleagues. Since then, the company managed to collect more than 6 Million Euro for photographers, growing its revenue with an average annual growth rate of 47% prior to the COVID year 2020.
To date, PhotoClaim has no outside investors and is profitable since 2019. We have a worldwide client base and are strongly connected to the travel photography industry but also serve photographers from different industries.
Being now well-structured also internally, with a young and ambitious team, PhotoClaim is ready to enter the next growth phase. We plan to diversify further into different photography industries, grow our international legal connections by partnering with existing law firms or even setting up our own in countries with favourable jurisdiction. Having gained the trust of our clients, we also see still many ways in which we can help them further by, for example, taking over parts of the Marketing. With good strategy and execution, it should be possible to grow 7-10 times in the next 5 years.
PhotoClaim is a trusted Partner of photographers worldwide and, sadly, it was the only source of income for many of them in 2020. We will continue to work hard to make sure our clients get the money they deserve.
Dyrektor Zarządzający
Miejsce pracy: opolskie
You steer the ship through the next phase: Further Internationalization and Growth
You explore new business possibilities and together with the team make them happen
You standardize our operations to ensure consistent and high-quality service
You take care that the company stays lean and remove inefficiencies from our work
You discover and implement measures that increase the revenue per work hour output of our operational activities
You make sure that team members are having the right jobs corresponding to their talents
You give team members feedback, set targets, help developing Objectives + Key results and keep them accountable
You overlook the company's finances, making it run smoothly while assuring the right projects get the right financing
After a probationary time when we see its a fit for both sides, you will fulfill all duties of "Prezes"
You have at least 3 years of work experience with leading a team
You are able to pivot quickly from long-term thinking to immediate tactical action
You are an analytical problem solver, adaptable to change, and able to execute quickly
You have heard about Getting Things Done or you use some other kind of personal management method
You are passionate to create a workplace in which the right people love to work
You are willing to lead the team from within, not from above – you display both leadership and management skills
You have excellent stakeholder management skills, you can quickly build relationships with external and internal partners
You are fluent in English and Polish
You have a university degree connected to business
An opportunity to grow together with an organization that is well past the proof of concept with a strong team
Performance-based equity options additional to regular compensation
Meaningful work in an international environment to ensure justice and opportunities for photographers
Remote work (from home, our office in Warsaw or a co-working space of your choice)
Experiencing the joy of leadership in a non-hierarchical (but still structured) Holacracy environment: https://www.youtube.com/watch?v=MUHfVoQUj54.